Where's my data
Consumerisation of IT and the adoption of cloud is driving uncontrolled sharing of information.
We can help you to:
Discover where your information is
Identify and address risks of information sharing and cloud
Develop and adopt strategies for information classification, storage, and management
Take advantage of the reduced costs, flexibility, and accessibility of cloud.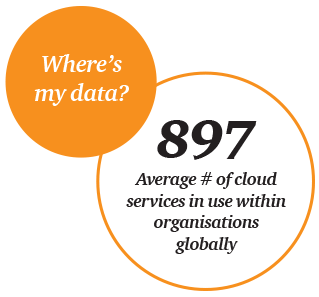 What's my exposure
Understanding your cyber and privacy risks in your context is key to cost effective and pragmatic treatment.
We can help you to:
Understand if any of the myriad security threats, intelligence, and headlines should concern you
Understand what's important to your business and what impacts your objectives
Understand real time insights into your use of sanctioned and shadow digital services
Develop and implement strategies and frameworks to comprehensively manage information security and privacy.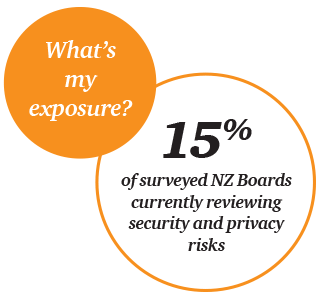 Who has access?
The widely distributed nature of digital services is driving the requirements for widely distributed identity and access management.
We can help you to:
Understand your identity and access requirements and maturity
Develop strategies for managing identity and access across multiple perimeters / channels.
Implement effective solutions and technologies to facilitate secure access to information assets.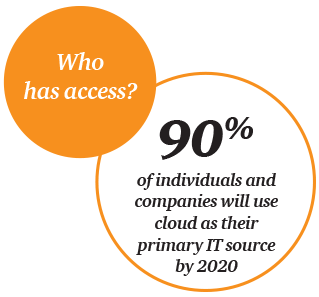 Have I been breached and what do I do?
It's not 'if' but 'when' a breach occurs. Detecting breaches, responding quickly and appropriately are critical.
We can help you to:
Identify a severity breach using market leading technologies
Respond to breaches with our specialist forensic and incident response capabilities
Recover quickly and prevent re-occurrence with root cause analysis and strategies for remediation.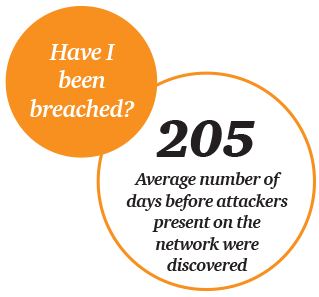 How do I know?
How do I know if my cyber controls are working, if my security investments are sound and my risks are addressed?
We can help you to:
Obtain confidence in your internal or third party security controls
Understand vulnerabilities and weaknesses in your control environment
Develop metrics and indicators to demonstrate effectiveness of your cyber activities.